Wire Rope Balustrade System
The wire rope balustrade system is an excellent alternative to a glass system. Looks sleek and sophisticated and is idea around a decking or garden area.
With the wire rope balustrade system you can customise the amount of rows of wire required, as well as the height of the system.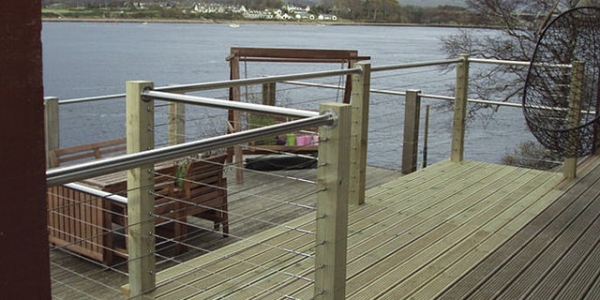 Would you like to submit a more detailed enquiry?
If you would like to supply a more detailed enquiry about the balustrade system(s) you are interested in, then please download the PDF enquiry form below and post it to us.
Enquire online or call

 01908 370 650